Add to Favorites
A Particularly Powerful CRM Feature

Feb 19, 2014
by
As your business continues to grow, the need for CRM software will be too strong to ignore. There will come a point where you realize:
Keeping your clients' and leads' phone numbers in your cell phone is a bad idea.
Starring emails in your inbox or writing sticky notes on your computer is too tedious of a way to keep track of your communications.
CRM (Customer Relationship Managment) software are programs that help you to effectively manage your contacts. On a basic level, the CRM acts as your address book, helping to keep contact information organized.
However, not all CRM's are created equal. When choosing the right CRM for you, make sure you're not overpaying for features you don't need while missing out on the features you'd like.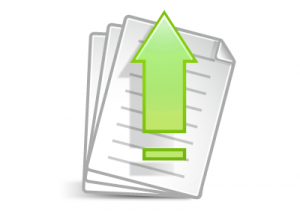 Take for example Document Management. In addition to basic features such as note-taking and scheduled alerts, being able to attach files to specific contacts can be really handy.
For example, suppose your company were to start hiring for 3 different positions. Over the course of a week, you may have hundreds of documents emailed to you, including resumes, cover letters, and references.
Wouldn't it be nice if you could save these documents alongside each contact in the CRM? Of course it would be, and the right CRM would allow you to do that. Does your CRM make document management a breeze?
Leave a comment