Luna News
LunaWebs.com Selected as One of The Leading Web Designers of the Western United States
Voted Leading Web Design Firm of the West in Forbes Magazine.

LunaWebs.com recently announced a flattering recognition in the media by Forbes Magazine; praised as one of the leading Web Design Firms of the Western United States by Goldline Research.
Recent Blog Posts
Earlier this year, The Madison Logic company released a statistic that claimed 122 Billion emails are sent every hour.  That's more than a trillion emails per day!  So, of the trillion or so emails that were sent out today, h...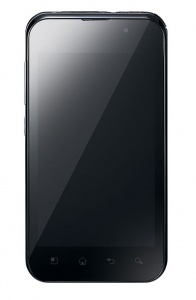 It's a scenario that fiction novels have touched on for decades: organizations tapping into our personal devices and using them to harvest information about us. We have all gotten so used to the idea of large organizations ha...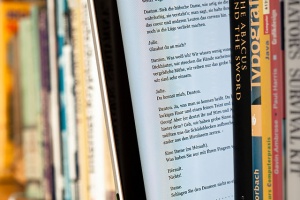 Amazon has recently announced that it now sells more books in digital format than it does paper format. What is staggering about this find is the relatively short period of time it took for this to happen. Ebook readers have ...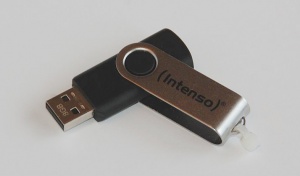 If you have ever worked with or owned a computer before, you have likely used a USB, or "thumb" drive. Have you ever wondered how these little devices work? Most people think that they are just little pieces of computer mem...
| | | |
| --- | --- | --- |
| Luna Newsletter | Professional Web Design | Graphic Design |
Professional Utah Web Design Services
We know you have a choice in custom professional web design services. We also know how difficult it is to jump from vendor to vendor for marketing needs. We are a professional custom website design firm focused on Clean, Simple & Easy™ to use websites.
Give us the scope of your web or print project and we'll give you a no obligation web design estimate within 24 hours. We offer web maintenance too. Luna has been creating websites since the late 90's and incorporated in Salt Lake City, Utah since 2005. We've built hundreds of professional websites for firms all over the United States. Because we're a Utah based web firm - you get unsurpassed quality and value. There's a reason why many big city web agencies outsource to us.



Our Services include: custom Web Design & Web Development, Web Hosting, E-commerce Solutions, Web Maintenance, Content Management Systems, Graphic Design, & Publication Layout.
If you need custom Twitter, YouTube, Facebook or other social media marketing services - we're glad to help. Our monthly online marketing services offer unique content writing and automatic posting to Twitter, Facebook, LinkedIn and other Social Media sites.
Sit back and relax. Call toll-free 866 599-8863 or fill out our web design quote form.
LunaStudios is a professional Utah web design firm based out of Salt Lake City with offices located in cities throughout the United States and Canada. To get a no obligation web site design, custom web programming or e-commerce quote, give us a call today.
Other Web Services Include: Online Marketing, Shopping Carts Software and Utah SEO.