Luna News
LunaWebs.com Selected as One of The Leading Web Designers of the Western United States
Voted Leading Web Design Firm of the West in Forbes Magazine.

LunaWebs.com today announced their most recent recognition in the media by Forbes Magazine; praised as one of the leading Web Design Firms of the Western United States for 2009 by Goldline Research.
Recent Blog Posts
  The other night a notification popped up on my phone screen, it was from the Snapchat Team. Which typically I wouldn't have opened, but I just clicked on it and to my surprise I was drawn into what they were informing me...
  This life we live is a demanding one! Keeping a balance between your career, your family, and your friends can get overwhelming at times. With the majority of households having both parents working a full-time schedule, it...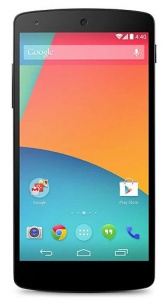 2 days ago, I received a unique notification on my phone: one that I do not get very often. This notification is one that puts a grin on the face of just about every Android enthusiast. I'm talking about an OTA update, or "ov...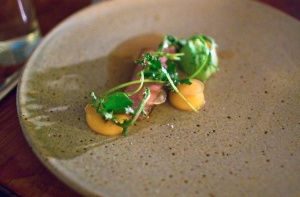 I learned something fascinating while reading about one of the most influential chefs ever, Thomas Keller.  He speaks of the Law of Diminishing returns and how it completely, more than anything, could dictate the experie...
| | | |
| --- | --- | --- |
| Luna Newsletter | Professional Web Design | Graphic Design |
Professional Utah Web Design Services
We know you have a choice in custom professional web design services. We also know how difficult it is to jump from vendor to vendor for marketing needs. We are a professional custom website design firm focused on Clean, Simple & Easy™ to use websites.
Give us the scope of your web or print project and we'll give you a no obligation web design estimate within 24 hours. We offer web maintenance too. Luna has been creating websites since the late 90's and incorporated in Salt Lake City, Utah since 2005. We've built hundreds of professional websites for firms all over the United States. Because we're a Utah based web firm - you get unsurpassed quality and value. There's a reason why many big city web agencies outsource to us.



Our Services include: custom Web Design & Web Development, Web Hosting, E-commerce Solutions, Web Maintenance, Content Management Systems, Graphic Design, & Publication Layout.
If you need custom Twitter, YouTube, Facebook or other social media marketing services - we're glad to help. Our monthly online marketing services offer unique content writing and automatic posting to Twitter, Facebook, LinkedIn and other Social Media sites.
Sit back and relax. Call toll-free 866 599-8863 or fill out our web design quote form.
LunaWebs is a professional Utah web design firm based out of Salt Lake City with offices located in cities throughout the United States and Canada. To get a no obligation web site design, custom web programming or e-commerce quote, give us a call today.
Other Web Services Include: Online Marketing, Shopping Carts Software and Utah SEO.