Add to Favorites
Where is the Windows Desktop Background Image Located?

Jan 31, 2008
by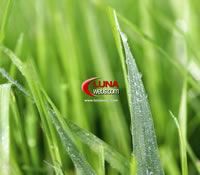 Here at LunaWebs we're reviewing our opportunity for branding. We seem to be branding everything lately - yes even our laptop computer desktop images. Hey - it's good to have your image everywhere to get people thinking about you. The more your audience sees your logo and brand - the more they're likely to remember you and look for your services. Just think about UPS, HP, Coca-Cola - the list goes on.
So we decide as a team to brand our emails (we already do - but consistency is important), our office and even our desktop images. There are many around here with large LCD displays that are seen easily by all passers by in the office so it makes sense. Even when we travel (and if your desktop is clean) people may ask "what's that red moon on your desktop?"
When we sent out the memo: "everyone brand your desktop background image". The response: "what image do we use?" I happened to have one that I use but couldn't find it anywhere on my computer. After a long Windows XP "little doggie" search I found the path. C:\ Documents and Settings\ owner\ Local Settings\ Application Data\ Microsoft. So there you go - if you need to find a desktop image to modify, delete, etc. just go there and you're all set. Don't forget to save a copy if your editing just in case you make a mistake. Better yet - make an editable image file (psd/png) and you can update it over time as your brand shifts a little.
Leave a comment