Add to Favorites
Lacrosserecruits.com Launched!
Exciting (and slightly belayed) news here at Lunawebs.com.
Lacrosserecruits.com has launched and is positioning High School athletes directly with college coaches across the country! Might I have played division I instead of division IV soccer if I would have had something like this? Maybe.
Check it out!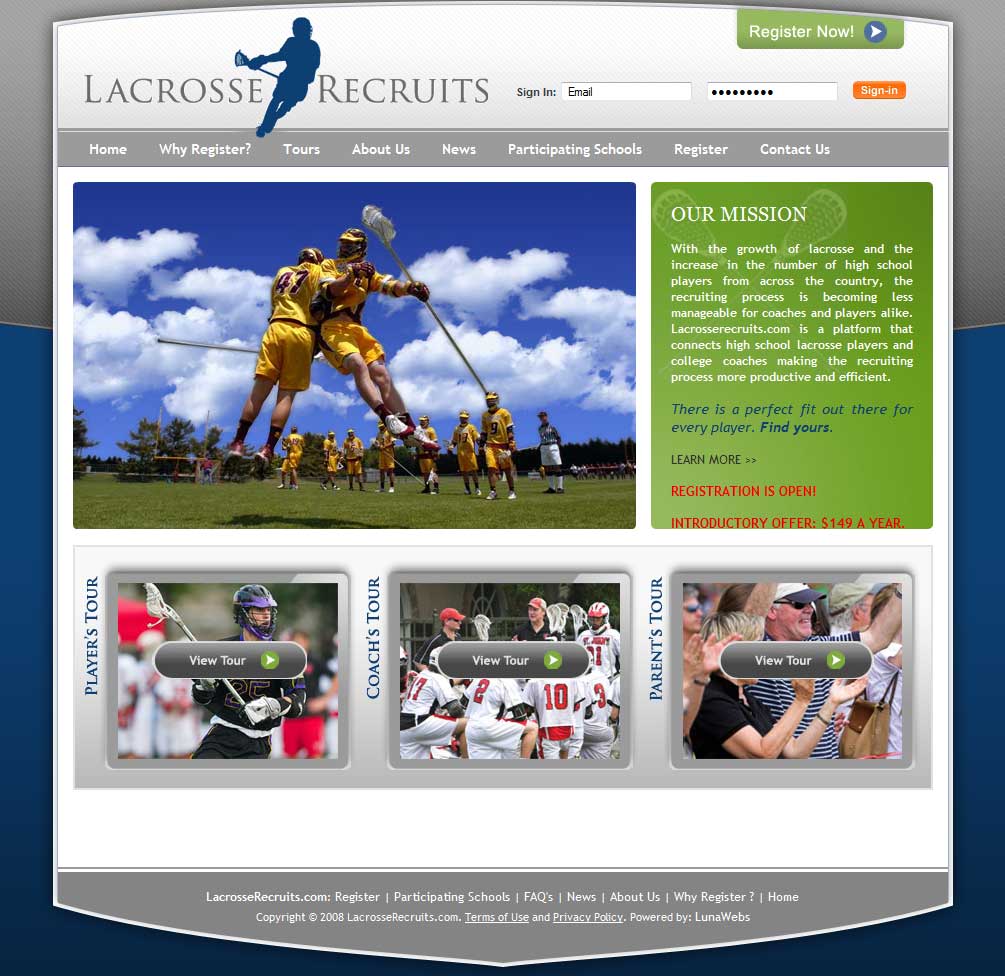 Leave a comment