Add to Favorites
Mobile Phone Development xhtml Mobile Profile 1.1 - Hot

Jul 03, 2008
by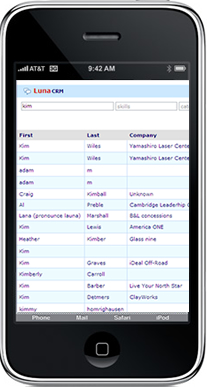 We've built plenty of web applications. Social networking websites, online directories, corporate brochure websites, flash viral marketing pieces and plenty of e-commerce stores.
What seems to be hot right now though are the requests we receive for PDA and other mobile computing devices. If you don't have an i-phone, you probably carry something like it. A Blackberry, Palm, Treo to name a few. So many phones have internet access now and users are demanding access to their favorite websites.
We're evolving our focus to specialize not only in software as service for enabling desktop applications to the web, but also for mobile devices. I imagine in the not so far future users will be able to shop more easily from their mobile devices with high speed internet in any major city. We're currently creating an application for home health services allowing the staff to update records on the fly from their i-phones at each visit. It increases productivity, reduces paperwork and is so easy.
Clean, Simple and Easy that is. =)
Leave a comment