Add to Favorites
Introduction to Content Strategy

Apr 09, 2012
by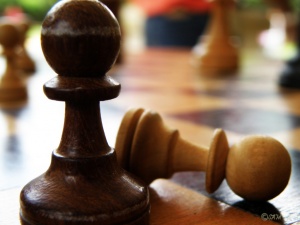 The web we know is changing. The time where we saw it as a group of static pages, brochures for businesses and the services is now in the distance. Where we are now is a much more exciting dynamic and interesting age for people who live, work and run business on the web.
Having a plan is more important than ever, and here's the truth: your site isn't going anywhere unless you have a plan for it.
This is where Content Strategy comes in.
Content Strategy is an emerging discipline with constantly changing parameters of responsibility. The simplest way of understanding its various methodologies is to understand that it means making a plan. By my making a plan you'll move your site's content and it's goals from descriptions like this:
"A unique website featuring content about gardening that will sell gardening tools and have a blog."
to:
"An e-commerce gardening site geared toward tech savvy mid-westerners with daily blog posts video tutorials and links to content in the same knowledge space."
Content Strategy isn't just the blueprint for what the site is going to be, but it can also serve as a guide for what the content will be in the future. A guiding map for new hires, and a reminder to old staff and all content creators of the site's original intention and goals.
When done correctly, content strategy can ease some of the heavy lifting of site design.
It's Easier When You Know Where You're Going
Here's an at a glance list of topics that content strategy can cover:
The tone and voice used on the site
blog post schedules and best practices
A style guide for the types of images included in blog posts
A guide for the company's social media platforms and their emphasis
Starting Steps: Research
As the saying goes, 'the journey of a thousand miles begins with a single step' — and site design and redesign has the same humble beginnings. Our path begins with research.
For a new site, research may come in form of visual references that include images you feel embody your product, business or service. You may also find that compiling lists of the competition's strengths and weaknesses helps paint a clearer picture of your business by contrast. This type of information will guide us to developing a site and a content strategy with the most recent knowledge of a given field.
Site redesign by their very nature holds a lot more potential. Firstly, there comes the mapped path of previous mistakes. This type of information proves is invaluable. If you're running analytics on your site such as Google Analytics decisions of platform emphasis emerge. For example, if your analytics software is finding that a large percentage of your site visitors are using iPhone and iPads, then it would be in your best interest to target those users.
Moving Forward
Research is by no means a quick process. It can take weeks of hard decision making. With every decision comes a clearer picture of how things will be done. A guiding principle is to develop a framework for the site to grow. Remember, you're not creating a rule book, you're creating a system for organizing the content on your site
This type of planning stretches your ability to adapt to the frequent changes on the web. Be they technological, cultural or philosophical you'll be better prepared if you have a plan.
We'll be writing about content strategy in the future so if you've got questions or comments feel free to post them in them below!
Leave a comment