Add to Favorites
Real Business Intelligence with Analytics

Aug 31, 2012
by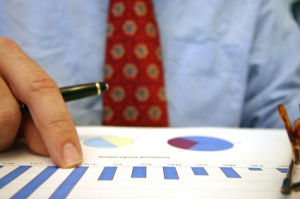 It doesn't matter what business you're in, the power of data analysis can be a game changer that can teach surprising lessons about your business. Data is the evidence that we have of a strategies success as well as a road map to where we are now and where we're going. Whether you're already collecting information on your customers or are looking for a way to get started, we hope this quick guide will give you a solid foundation to build upon.

What Can Analytics Teach Us About Our Audience?

One of the basic features of the most analytics tools (Google Analytics, Mint, etc.) is Referral Traffic; this simple feature can provide us with mountains of useful information about how our users are getting to our page. Stated simply: Referral Traffic data lets us know where our users came from. Did they arrive from a Google search? What keywords did they use? Did a notable blog link to us? What time of day are they coming in? What part of the country were they in when they arrived?

This data is invaluable. It leads to understanding and analyzing trends. It can give is a glimpse into seeing how people are searching and finding us, which can then lead to marketing strategies, keyword choices, etc. It may also expose us to market that we weren't completely aware of. For example, we may find that our Mexican food blog does surprisingly well in San Antonio, Texas, where people search for recipes. With that data, we can begin thinking about what keywords or advertising can be bought to encourage a stronger branding experience for site visitors.

Another feature to keep an eye on is Visitor Sessions. With this information, site owners and site managers are able to see where people are going on their web sites. What links are they clicking? How long are the staying for?

This kind of data can lead us to a fuller understanding of what needs to be changed or modified on your site in order to achieve maximum Return On Investment (ROI) and improve Conversion goals.

Conversion is a marketing term we use to describe when a site visitor reaches any goal. Their goal can be simple such as finding your business' address, ordering a product, or reading an article. We can also have other conversion metrics like newsletter sign-ups, account setup, etc. Understanding conversion is akin to understanding what the overarching goals for your business are.

The best and most reliable way to achieve any of these goal is to collect data. Experiment with change and always strive for a better way of doing things. Here at Lunawebs.com we are experts in the analysis of your site's data. We'll be continuing to write about the power of data and analytics in the future so make sure that you keep checking back with us!
If there's a topic you'd like to see discussed feel free to send us an email or leave a comment below!



Leave a comment