Add to Favorites
Building Brand Loyalty and Trust

Sep 13, 2012
by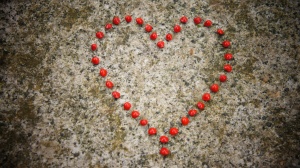 The goal of every business is to solve problems. Any business, regardless of size or goals works to solve problems for it's customers and clients.
Customers look for solutions. They search the web for answers to their problems. Daily, for hours at a time. Sometime these problems can be so embarrassingly simple that they avoid asking someone they know; and instead search the web.

It's one of the great success of the web. We have created a human knowledge base where all questions have a safe home to be asked without fear or judgement.
In the search for answers, site visitors, customers and clients will often look for the most reliable solution.
They seek out brands, websites, products that solve their problems in ways that bring value into their lives. This value that business can create in peoples lives give meaning to the interactions that they have with their problems.

If you're helped with a problem, aren't you more likely to have loyalty or trust in a business that will lead you to come back?

"Win Only When They Win"
Recently Amazon CEO, Jeff Bezos introduced a collection of new Kindle products as well their core beliefs on how the company, one of the most successful business in the world, makes money for their customers.
The Amazon Doctrine
Above all else, align with customers. Win when they win. Win only when they win.
This is fantastic. Amazon has built up loyalty and trust amongst customers by continuously align themselves with the goals and desires of those that they serve.
Trust and Loyalty
The way to win customers, clients and site visitors is to establish clear goals, with definable metrics, that solve problems. In the case of most businesses it means we push hard at creating pleasurable experiences for our customer and avoid being concerned with competing with others in our field.

This doesn't mean that there isn't a place for competition, or analysis. I'll be writing about ways to define yourself and distinguish yourself from your competitors in the coming weeks.
The core of your business is always going to be respecting and cultivating trust between you and your customers through positive experiences. With that in hand you're ready to solve a number of problems you may encounter.
Leave a comment