Add to Favorites
Vine: Dos & Don'ts for Business Users

Feb 15, 2013
by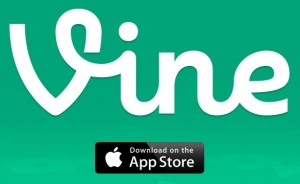 Telling short stories, unlocking the creativity of your team members, connecting with your target audience... Only your mind will limit what you can create with Vine.
Opportunity goes without saying, but knowing how to use Vine, and more importantly, how to do so effectively is something you can't afford to overlook. Whether you're currently using or planning to use the much-gabbed about app for business, you won't want to blur personal and professional lines with another social network before checking out our list of dos & don'ts.
Don't be unrealistic.
Vine's new. It's fun. It has a lot of hype. Now that you realize it, ignore it. The micro-vids you create with Vine are highly unlikely to result in a rapid gain in leads, followers, or cash... especially not initially. A slow build is to be expected.
Don't over-share.
This should go without saying, but given the commonality of Downfall via Social Media, it earned a place on this list. If you think it has even a slight chance of being viewed as inappropriate, don't post it on a business account. Period.
Do maximize creativity.
For all the comparisons between the two, Vine is not Instagram. Let your six-seconds provide viewers with storytelling or even a stellar how-to tutorial, but leave the feet pictures and most of the randomness to Instagram.
Do embrace consistency.
As with any social network, you can't post sporadically and expect people to come back. Even if you aren't able to post new clips daily, do so a few times a week to keep things fresh and interesting enough for viewers to want to follow you.
Do have a purpose.
If I watch your video and respond with, 'Why are you sharing this with me?' you've failed. Going back to creativity, Vine enables you to tell a micro-story. Unless you own a restaurant and it's a how-to for a new menu item, what you made for breakfast doesn't interest me.
Don't ignore industry trends.
You may know your industry as a whole, but knowing the latest trends and technology enables you to maximize Vine's potential. Telling a story means constantly having new ideas, so what better way to create relevant content than knowing the latest happenings within your industry?
Leave a comment