Add to Favorites
3 Reasons A 'FREE' Website Is Bad For Business

May 10, 2013
by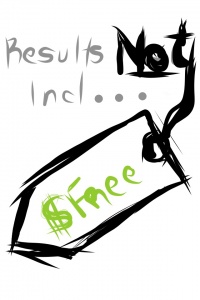 'Nothing in life is free,' my mum has advised me from a young age. As a business woman, I've come to see and realize firsthand, just how true that is. A free website is no exception. If you are considering a free or extremely low cost website, don't proceed unless you've educated yourself about the potential repercussions. Here are three strong reasons a 'FREE' website is very bad business for business...
1. A 'free' website is a horrible marketing tool.
You get the product for which you pay and in this case, you haven't paid anything. While prices vary between professional design firms and freelance graphic artists, the thing they have in common is their ability to deliver a custom design.
If you and hundreds (or thousands) of businesses are in the same industry and have the same design, there's nothing that differentiates your brand from that of your competitors.
2. If you aren't willing to invest in your brand, why should your potential clients?
It takes money to build a brand and in an age where the internet has made the Yellow Pages all but obsolete, your website is frequently the 'team member' who really makes the first impression.
Custom design is the only way to ensure that your company and brand has an identity that is all its own.
3. A 'free' website does nothing to aid in your success.
When designing a website, a strong designer will incorporate elements that attract your target audience. When it is coded, clean code that reinforces best practice helps with optimization.
Browser testing, making tweaks to the code or even the close monitoring and maintenance of the server on which your site is hosted are things most people rarely think about, but it's all a major part of having a healthy website.
Bottom line: don't shy away from talking to the experts.
Business owners, especially those who head start-ups or other small businesses have a lot to think about in terms of finances and budget. This is completely understandable. With that in mind, don't hesitate to contact the experts because you're worried about having a low budget.
While they may not be able to provide you with your dream website for the amount you've set aside, a great design firm has team members who are happy to sit down with you to learn about your business and your needs. With more information, they can offer recommendations to help you create a realistic plan for developing your website so that it meets your needs and budget, without sacrificing quality.
Leave a comment