Add to Favorites
6 Seconds of Video is the New 140 Characters of Text

Jul 11, 2013
by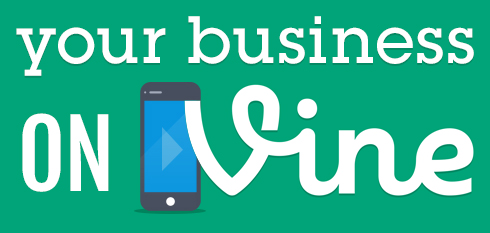 I recently returned from Kentucky where I spent the 4th celebrating with my family. While hanging out with my brother, I was reintroduced to Twitter's Vine app. I had put it in the back burner of my mind, but after watching some of my brothers posts, I realized what an amazing tool it can be for business marketing.
If you haven't heard of Vine, they describe themselves as a new tool "to see and share life in motion" with 6 second looped videos. My brother uses it to post videos of our family celebrating America with lacrosse sticks, bikes and pinatas. But it can be used by businesses to creatively market themselves to a wide audience. Here are my top 6 ways to use Vine as a business:
1. Product or Service Demonstration
Did you just create the most mouth-watering buffalo burger ever grilled and plated? Make a short film showing how it's made and why it's delicious. Entice customers and clients with a teaser video of your latest product or service.
2. Interviews with employees or testimonials
Put a face, voice, and personality with that staff member bio. Introduce clients to your team with videos of employees demonstrating their expertise. Film satisfied customers and create a testimonial post.
3. Promotions
What's on sale today? Create a video of the sale items and entice customers to come in and see what else you have to offer.
4. Share News
Your company got mentioned in a business magazine. Make a video showcasing awards and recognitions to share the latest company news with clients. Just moved to a new office space? Showcase the new company pad with a video tour.
5. Educate
If you get asked the same questions by clients frequently, create a short video with an answer. Show users how to access that feature or who to contact for more information. A visual answer can go a long way in helping confused customers understand your product.
6. Be Your Brand
Vine is a great tool to tell the world what your business is all about. Are you a fun-loving social media startup? Create a video of the fierce competition at the company volleyball tournament. Even if you are a straight-laced banker, you can humanize your business by showing your involvement in community non-profits.
So start thinking in 6 minute increments and get on Vine. With creativity and a smartphone you can create compelling videos that show the world what your business can offer.
Leave a comment