Add to Favorites
Mobile Savvy: 5 Key Points Small to Medium-Sized Businesses Can't Afford to Ignore

Nov 22, 2013
by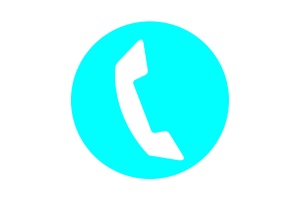 Can I tell you a secret? I know you may feel (at least occasionally) that mobile devices have ruined your life (just a little bit.) I know sometimes you really, really wish the fad would just die already. I don't relish being the bearer of bad news, but the truth is, that shiny, overpriced, white thing that appears to be super-glued to the body of every teenager and the majority of adults under 50, isn't going away.
Hard as it may be for some to hear, small business to medium-sized businesses need to embrace mobile if they wish to stay competitive within the consumer market. As we near the beginning of 2014, here are 5 tips for taking your business to the mobile market.
Location, location, location
Unlike desktop users, mobile users are more likely to only perform local searches. In some cases they search only within their neighborhood, but others will search only within their own zip code.

In addition to optimizing mobile versions of your website text for your local neighborhood(s) and zip code(s), it's critical to make sure that your information on Google Maps, FaceBook Business Pages, Yelp.com, and other popular popular geo-location sites is up to date with accurate contact information.

When it comes to pulling a map and/or directions, the easier you can make it for mobile users, the better.
Visuals are worth more than 1000 words
Short of reading an e-Book, mobile users are typically uninterested in anything text heavy. Pictures are great, but video is the way to a mobile user's heart.

With that in mind, keep it simple. You don't need long segments. In fact, length can hurt more than help. Focus on short (think 1 minute or less) segments that are tailored to your industry. Useful tips and hints, brief advice and more are all viable ideas.

Whiteboard animation videos are intriguing and quality whiteboard videos can be made for reasonable rates. Don't say no; video in one area in which you definitely want to drive right in.
M isn't doesn't only stand for Mobile —it's also stands for Marriage
We live in a culture where our mobile devices are always with us. iPhone is the face on the pillow next to us in the morning. We say goodnight to Android after we've said goodnight to a romantic partner. As much as many say they want to escape, few of us can afford the costly divorce.

Rather than filing for separation, incorporating the 24/7 culture of mobile involvement is an important piece of any mobile marketing strategy. People can, do and will continue to access your mobile website, social media platforms, and any of your mobile apps at all times of the day, whether you're at work or not. Keep it in mind and use it to your advantage.
Social butterfly says: 'Just call me Queen Bee'
Mobile + social goes hand in hand. The majority FaceBook users connect via mobile device. Etsy has seen a 45% increase in users accessing the popular e-commerce engine via app. With this in mind, the more social you can be, the better.

It's important to have a plan before diving in to the world of social media, but with that in mind, the more mobile-friendly you are, the greater your success with what is a rapidly growing user group.
Mobile promotions are the new black card.
Okay, not quite. Yet in all seriousness, offering special promotions and coupons specific to mobile users (think FourSquare…) is a great way to target this niche audience and encourage them to visit your business. Food trucks, boutiques, restaurants… mobile promotions or investing in mobile advertising, is the future.
So what's the bottom line for small and medium sized businesses?
You can't afford to ignore mobile users. Period. Larger companies and web-based start-ups brought us in to a mobile world. Each day that sees users becoming even more dependent on their mobile devices, means a day you've lost if you've held off on targeting this unique share of the market.

With mere weeks until we welcome 2014, now is the time to start planning your mobile marketing campaigns. Get a head start, make it your New Years Resolution… and remember, this won't force you to give up cake! So... to prosperity and mobile in the new year? Cheers.
Leave a comment