Add to Favorites
Budgeting for SEO: 3 Secrets (Most) SEO Companies Won't Tell You

Dec 10, 2013
by
'Humbling' isn't often a word you hear people associate with marketing, yet having worked in online marketing for the past few years has proved to be an extremely humbling experience.
In the minds of many, SEO (aka Search Engine Optimization) is believed to be an exact science. Reality paints a picture showing SEO as being as much a science as meteorology. In other words, it's predictable to a certain extent; however, there will always be those instances in which you find yourself caught in a downpour while wearing your best suit. Regardless of having followed all available best practice, there will be instances in which your website will isn't going to rank on the first page of a search engine.
Before you start spending money on an SEO package, take a few minutes to read through a short list of three secrets most SEO companies won't tell you. If you're committed to a healthy website and strong SEO, our short list of where to spend your money is the place to start.
1. Google AdWords Is Awesome & Worth the Money…
…but only if you don't cheap out. Chances are you or someone you know, (#askingforafriend anyone?) has blow a ton of money on AdWords. Here's the thing… it isn't because AdWords was a terrible tool, but rather that the person hired to oversee said AdWord Campaign was terrible at their job.
If we're talking SEO and science, AdWords is one of the most scientific forms of online marketing resources available. A rock star online marketing manager will create a strategy that determines exactly who will be presented with your ads. Even in the event that you do not receive a direct lead, you will still be able to determine which keywords converted & later use those keywords in an organic SEO campaign.
2. A re-design should always come before SEO investment
For all the emphasis placed on content creation, it is a waste of money to create content on websites that are pitifully unattractive. The content itself may be fantastic, but if your website is cluttered, hard to follow, or just has a simply horrible design, visitors are going to turn around and go back the way in which they came.
Layout, fonts, and great code are important. When used improperly, search engines are unlikely to even attempt to crawl most of your content, which renders it useless. Are you dying to spending thousands of dollars per month for the privilege? Yeah, didn't think so.
And finally, the Grand Rule of SEO:
3. Cheapskates Need Not Apply
Nope, it's not a sales pitch. Here's the thing: as a society that lives and dies by free-market capitalism, most online marketing companies will take your money, despite knowing you're unlikely to see any results from their efforts.
That entry-level plan they suggested may seem affordable on the surface, but in reality, it's a way for them to get every time they can until you ultimate cancel the service and they move on to their next client.
As mind-blowing as this will be to some visitors, truly killer SEO work is unlikely to cost less than one thousand dollars per month. If someone tells you otherwise, it's time to research new companies. Cheaper is not better when it comes to SEO; it's actually a massive waste. Stay tuned as we fill you in on the 'Whys' in another post.
This list was created based on my experiences working for a number of SEO companies where sucking money out of clients and having them cancel after six months was standard operating procedure. After six months, we would tell them we needed a larger budget in order to get results and when they inevitably canceled, we'd tell them 'Sorry. Best of luck moving forward.'
We want your website to succeed and we want to help with your online marketing efforts, but we don't want to waste your time or money. To discuss needs specific to your website, please contact our online marketing team directly.
Michael Kanner
Director of Business Development
e-Mail: mkanner@lunasoft.com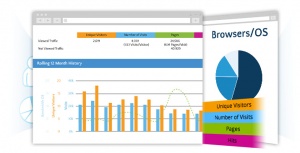 Leave a comment