Add to Favorites
7 Tips for great logo designs
Simple and powerful logo will be better than anything for your brand. Here are some tips to create great logo designs.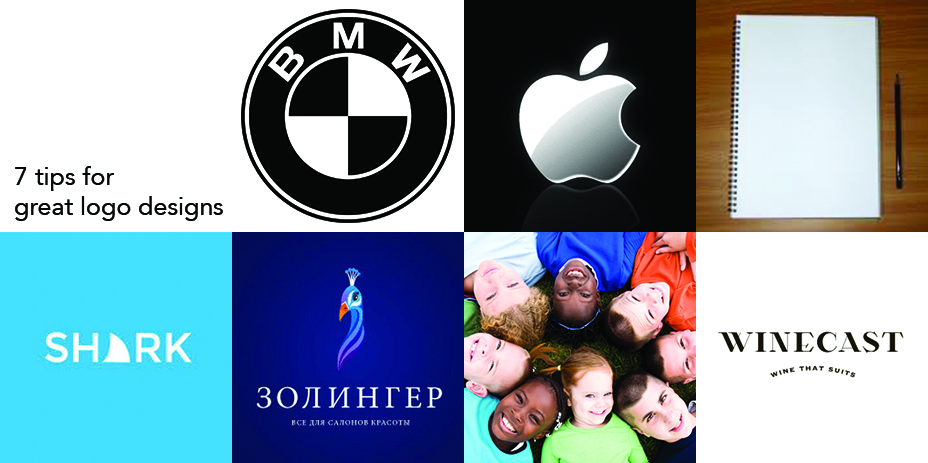 1. Make sure the logo looks good in black and white. Color give lots of things to tell for your company, but the logo itself has to be recognizable without any color.
2. Not all the logo need 'mark.' People usually think logo is a combination of a symbol mark and a logotype, but only the logotype can be the logo. For example, the logo for Samsung has logotype on the shape, but the logo for Apple doesn't have any word on its logo.
3. Start with a pen and a sketchbook. Recently, many of designers start creating logos on computer. your hands can do so much more than your mouse cursor. Writing can help you to brainstorm too. Grab a pen and paper and draw anything you would like to. It will give you the stunning idea for your logo.
4. There are fashion trends over the world. And there is the trend for logo too. If you research big companies that recently updated their branding style guides or logos, that would be the fastest way to see the trend for logo. logo is getting simpler and thiner, but still strong to stand for companies.
5. Detail, detail, and detail. Don't leave all the detail parts because the trend of logo is getting simpler. When you want to explain things about your company, it will be really hard to tell with one or two shapes. Big companies, like Microsoft or Apple don't need to do that since they are huge. Everybody knows them, but you are different. You have to design a logo that can easily explain your company and rememberable to people.
6. Better idea can come from other people than just yourself. Sometimes people who are non-designers have better idea. They just don't know how to execute. So, when you are designing a logo, try to ask people around you as many as you can. They will give you fresh idea and also new critiques on your work. Never be afraid to take comments from people because it will really improve your final.
7. If you don't have great idea, start with one word. Even your company name will be great to start. Change colors and typefaces will give you a big variety. Because your company name is already a great copy write, it can be the one you need. If you need something more than just a word then think about just on thing that you can get from your company's name. You can either overlap your image on your company name or place two elements by each other.
Leave a comment