Add to Favorites
What Are the Components that Make Up A Website?

May 20, 2014
by
A website is like a puzzle; many components need to come together to make the perfect picture. When you hear the words, domain, hosting, code and more being hurtled at you at 100 mph, it's no wonder many feel that developing a web presence is overwhelming. Let's take a peek at the components that make up a website and the services available to create one.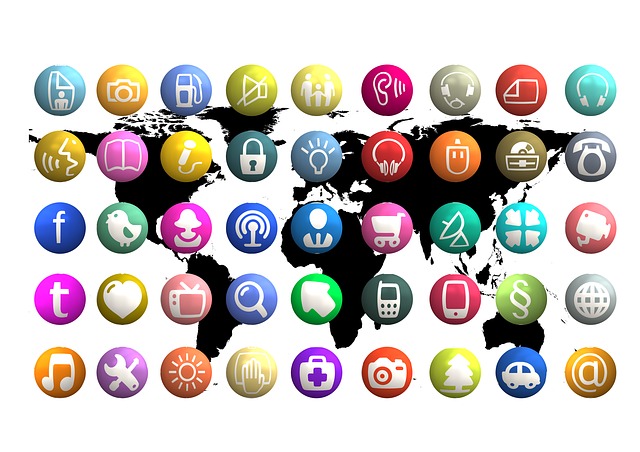 Domain
A domain is the unique name for your website (i.e. www.lunasoft.com). Type it in to the address bar and visitors will be able to go right to it. The cost of a domain name depends on a number of factors, but generally speaking, domain names typically run between $10-20/year. It's important to note that this cost is only for the name. Web hosting and domain management services are outside of this estimate.
Hosting
A web host is the company that stores your website files and makes your website visible & accessible to online users. Hosting costs vary depending on the type of website you have.
What should you keep in mind regarding web 'hosting'?
If your site has heavy traffic or functionality beyond a static (aka un-editable) web page, you will require more than the $35/month basic hosting packages that are advertised. We will talk more about this below.
Web Design
Think of the design of your website as your would your home, because that's exactly what it is —albeit a virtual one.
Your web design is ultimately the look and feel of the site, minus the actual content. Design is a step that also has a large variance in price. If you opt for an inexpensive template through a site such as Wordpress, you typically start at $75+ for their premium themes and you are left to customize it yourself.
What should you keep in mind regarding low-cost, do-everything-yourself options?
The low cost may seem appealing on paper, but keep in mind that unless you are skilled with resizing photos, at least a working understanding of html/css code, you will likely be spending quite a bit of time on customization. It's now that the on-paper cost isn't the 'deal' it first seemed.
For professional designers and creative design firms, you can anticipate your design costs starting at $1,500 and more, depending on your needs.
Logo Design
A logo is a recognizable element that brands your business. If you do not already have one, you'll need to factor it in as a separate design cost. Creating the perfect logo may seem simplistic, but it is often one of the most complex design components. Logo design is an art and having your logo professionally designed is likely to be money well spent. A professional designer has the experience as well as the objectivity to listen to how you envision your brand and design accordingly.
Features & Functionality
Advanced features and functionality are components of your website that typically drive the cost up significantly. In addition to specific designs for mobile devices, e-commerce, build in analytics, and solid content management systems add to the cost, but they also add tremendous value.
Examples of website features/functionality.
An online store, for example, can vary from being quite simple to extremely complex. When you're weighing your options, be realistic about your needs, your business and your goals. If you have a catalog of hundreds (or thousands) of products and have any variations in size or color, you're not looking at basic e-commerce functionality. On the other hand, if you have one product with no variance in size, color, etc… you'll need to spend considerably less than the alternative.
Back to the topic of hosting a website...
Features and functionality are the cause of cheap web hosting services being ill suited to your needs. What you're really paying for when you see the mostly costs creeping higher is not only web hosting, but dedicated resources, servers, or software as a service. SMBs and enterprise clients typically fall in to this category.
Where should you go from here?
Be realistic about what is essential for your website. If you have a hobby that you're attempting to turn in to a business, it's unlikely that you'll want (or need) to spend tens of thousands of dollars to develop a web presence. For businesses and individuals alike, a polished web presence is important. With a variety of options available, you can build a website without breaking the bank, however, always, always, always be realistic.
If a price seems too good to be true, well… just remember, nothing in life is free.
Leave a comment