Add to Favorites
Still D-R-E: Apple Acquires Beats Electronics
May 28, 2014
by
It's official: after weeks of speculation, Apple confirms that is has acquired Beats Electronics for $3 billion dollars. (Sources have stated the breakdown is $2.6 billion in cash upfront, with $400 million in stock.) Needless to say, it's a great day to be Dr. Dre.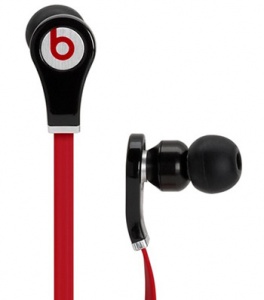 According to statements given by executives at Apple and Beats, the two companies will work together to provide the consumer market more options through which they an listen to music. Apple will offer both Beats' streaming music service and premium headphones, while continuing to offer their own free music streaming service, iTunes Radio. Executives were careful to add that the Beats brand will remain separate from Apple's.

Apple has made smaller acquisitions, however, unlike FaceBook and fellow tech giant, Microsoft, Apple's purchases have been pocket change in comparison. Beats is especially significant as it marks Apple's largest deal ever.

Although time will tell how the partnership will evolve, the company that pioneered digital music purchasing a music company has raised some eyebrows. Why not develop and/or expand their in-house products and services?

Tim Cook shot down the idea that it's because the company is no longer ahead of the curve, referring to the deal as a 'no-brainer.'

'You don't build everything yourself,' he was quoted as saying in the New York Times. 'It's not one thing that excites us here. It's the people.'

While Mr. Cook and his team may be excited about the people, it's probably safe to say that the rest of the world is most excited to see where this partnership will lead and the products it may spawn.

What is your take on Apple's acquisition of Beats? Tweet us your comments @lunasoft11, or leave a comment below.
Leave a comment