Add to Favorites
Open Sesame: Alibaba's IPO Priced at $68 a Share

Sep 18, 2014
by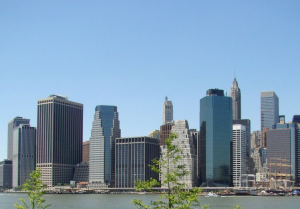 The legend of Ali Baba and the 40 Thieves is a timeless classic, recognized internationally, with it's shelf life preserved by the famous line, "Open Sesame." Jack Ma, founder of the Alibaba Group, has cited the tale as the inspiration for the name of his company. "Alibaba is a kind, smart business person, and he helped the village. So … easy to spell, and globally known. Alibaba opens sesame for small- to medium-sized companies" said Ma, who has fostered his idea for a small business B2B trading platform into one of the largest tech companies of our time. Tomorrow, Ma is taking the company public, as the company is set to list it's shares here in the US.
The IPO, which has been greatly anticipated for quite some time, is currently priced at $68 a share, which values the entire company at $168 Billion! That's more than Amazon (Currently about $150 Billion), and Alibaba hasn't even gone public yet! Buying is definitely a risk, as Alibaba will face tough competition from the likes of Ebay and Amazon. But, having said that, two of Alibaba's assets, Taobao and Tmall marketplaces, handled $248 Billion in transactions last year alone. For your information, that is more than Ebay and Amazon combined. It has been reported that Alibaba, as a whole, controls approximately 80% of China's entire online market.
In addition to it's American competition, Alibaba's risks are amplified by it's unusual governance and it's elaborate corporate structure. That corporate structure may be what pushed them to make the executive decision to list the shares in New York, as opposed to Hong Kong. By listing in New York, Alibaba's founding partners avoid having to give up control of the board. That control, which is clearly of great importance to Ma, will allow the tech giant to propel themselves further into the global spotlight, as they continue to acquire new assets left and right.
Alibaba's newest acquisitions include everything from a video-site operator to a professional sports team. And, with the amount of money coming in, they will probably be buying a lot more very soon. In it's most recent quarter, Alibaba posted a 46% increase in revenue. The sky may literally be the limit for Ma and crew, but who knows if the sky can contain their growth? Tune in tomorrow for an exciting day on the floor at the NYSE. Do you think Alibaba will skyrocket to Google status?
Leave a comment