Add to Favorites
Is Engagement Marketing the New Content Marketing?

Oct 14, 2014
by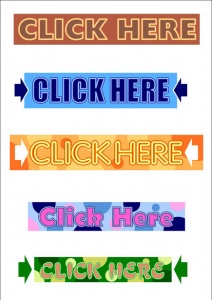 "Engagement" is one of the more popular buzzwords among online marketers of late; and, with the emergence of inbound marketing, we're going to be hearing a lot more about how we can use our websites to engage potential customers as a way of increasing conversion rate. Engagement marketing is not necessarily new; and, throughout the years, it has been referred to as: "Event Marketing," "Live Marketing," or "Experimental Marketing." While it has been around for several years, the practice of engagement marketing has skyrocketed of late, as modern technology has evolved to the point of allowing us to engage with our clients in ways never before thought possible.
Popular forms of engagement marketing include: blogging, social media, email marketing, crowd sourcing and more. Blogging became a much bigger deal in the online marketing industry when fresh content became essential for organic ranking. Email marketing has been a staple of consistent marketing efforts for years. But, the emergence of new social media platforms and new crowd sourcing techniques have propelled the engagement marketing trend into the same category as content marketing, which is viewed as essential in a great campaign. Engagement has even started to take over content marketing with the rise in contact forms, email signups, forum boards and live chat.
Every new landing page created now has one of the previously mentioned modules up and running. Content is still needed to get ranked, but engagement is what will convert the lead into a client. It's great when a lead lands on one of our blog posts, but it's not worth much if they absorb the content and leave the site. But, if the blog post refers to a particular product or service that could increase ROI for a lead, and if the same post includes a contact form offering more information about ROI, then wouldn't more leads convert? No one will fill out a contact form if there isn't a form to fill out; but some of your visitors will fill out a form if you have something to offer, even if it's just additional info or a quote.
The advances in technology are responsible for the surge in the engagement trend; and, with Google including social in their new algorithms, this trend is here to stay. The advances in analytics and tracking have propelled the movement even further. We can track users on our websites, and we can watch how they engage with the website. If no one fills out the contact form then it's in the wrong place or contains bad copy. We can monitor how many times the same user comes back to a website, and which pages they proceeded to view. We can see what they download, and we can tell if they engaged and how they engaged, even if that means we saw them signup for the e-newsletter. Online marketing is no longer all about attracting new audiences (that's still very important), but it has become about converting the audiences that are already looking at us. So, take a look at your website. Would you engage with it? Why or why not?
Leave a comment