Add to Favorites
Tablet Purchasing Tips

Oct 28, 2014
by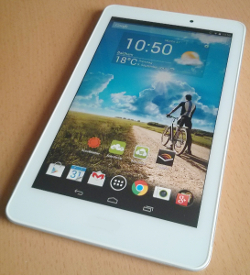 I, like millions of consumers around the globe, plan on purchasing a tablet computer in the next few months. This will actually be my second attempt at purchasing a tablet. About a year ago, I purchased a 7" generic tablet from Amazon. I figured that all tablets were pretty much the same and that I didn't need to spend more than a hundred dollars in order to get a decent functioning tablet. How wrong I was!
I soon learned that a tablet is not one of those items that you should skimp on. The device that I had was not terrible, but it failed in 2 key areas. First, the display was very bland. It had a screen resolution of 800 X 480, which does not look very good on a 7" tablet. I remember being able to see the actual pixels on some games and pictures. I mainly used the tablet to read PDF files, so seeing the text pixelated at times was quite distracting.
Second, the particular tablet that I purchased did not run and was not able to run Google Play, the official Android app store. This did not seem like such a big deal at first, as I figured downloading and using another popular app store would suffice. This proved to be unsatisfying as well, since competing app stores generally have a limited selection of apps and their versions of the most popular apps tend to be outdated.
All things said, I learned a valuable lesson in tech purchasing: don't focus your eye on the cheapest product. A new rule of thumb I use is to calculate a nice middle ground and shop within that price point. For example, a cheap generic tablet may cost about $100 and a premium tablet may cost about $500, so right now I'm comparing what kind of tablet I can get for about $300. Have you ever been disappointed by a tech purchase? We'd love to hear your thoughts and what you learned in a comment below.
Leave a comment