Add to Favorites
New Google Maps Update is a Game Changer
Nov 10, 2014
by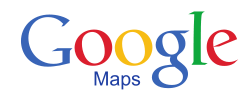 Most of us use Google Maps here and there, and some of us use it on a daily basis for directions, restaurant info and more. It has been a useful tool for quite some time; but, with the release of the new update last week, the application has been rejuvenated with highly useful integrations from Uber and Open Table.
In the past, Google maps could tell you how long it would take to drive from A to B by car, bus, by bike, or on foot. Now, if you're on foot, Google Maps will also tell you how long it will take for an Uber driver to come get you, how long the ride will take, and how much it will cost. You now have all of the resources you need to make a transit decision without leaving the app.
Need a reservation at a cool downtown restaurant too? The Open Table integration has your back. Find open tables at the best restaurants in town, and book your table directly from the Google Maps app. This feature has previously been available; but, up until now, you had to follow a link to OpenTable.com and book the reservation there. Now, you never have to leave the comfort of Google Maps.
The new integrations come in addition to a brand new user interface that has both bold colors and bold textures to stay current with design trends. The ability to quickly get pictures or reviews at a glance makes the application more user-friendly than ever. Our recommendation is in: Download the new Google Maps app, and let it go to work for you.
Leave a comment