Add to Favorites
Why You Should Offer Daily Deals on Your E-Commerce Website

Feb 26, 2015
by
Train Your Customers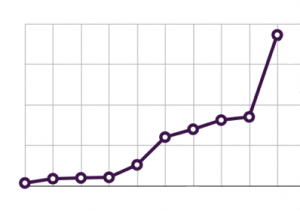 Offering daily deals on your e-commerce website helps your customers to see that you are a place where a bargain can be found. When visitors come across a site and get the feeling they won't ever get a good deal, they are less likely to ever return. Promoting the occasional sale may accomplish this, but the beauty of daily deals is that they create shopping habits: customers take advantage of a great deal and then keep coming back in search of more.
Boost Your Customer Base
There is nothing quite like a great deal to gain new customers and clear out inventory fast. Take for example what HTC did on Nov. 4, 2014. HTC is one of many Android device manufacturers that has been struggling in recent years, so they took advantage of an opportunity they had launching their Nexus 9 tablet.
Just one day after the product was launched, they ran a "hot deal" promotion where the tablet was 50% off, or down to $199 from $399. The promotion was incredibly successful, with HTC selling out of their inventory within the first hour. Although HTC offers deals on a daily basis, this particular sale proved one thing: HTC was able to turn themselves around and get their devices into the hands of countless new customers who otherwise would not have chosen HTC.
Take Advantage of Social Media
How do you think all of these new customers will be telling each other and spreading the word about the great daily deal on your website? Most likely through social media of course! Benefits include:
Your number of followers growing
More external sites linking to your content
Your website moving up the search engine results as a result
Urgency Drives Conversion
Daily deals in effect put you in control of your website sales. If your customers don't feel a sense of urgency, they are more likely to postpone purchasing a product, and this increases the odds they will forget to purchase or decide not to altogether. Generally, people don't want to miss out on a great deal, especially if it is on something they need.
Choosing The Right Daily Deals E-Commerce Website Software
There are a wide variety of daily deals website development options, ranging from the simple plugin to the more complex enterprise solutions. If you want to save yourself hassle and try a simple and elegant solution, consider using Lunasoft Daily Deals Software to draw more customers and boost sales.
Leave a comment