Add to Favorites
"Social Media, and how to keep up with your clients"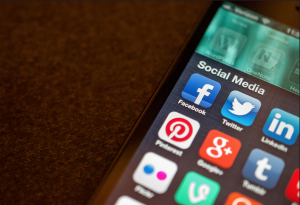 In our day and age it is so crucial for businesses to be connected through social media channels because of the networking and exposure opportunities. Who knew that one day important business strategies and advertising could be centered on sites like Facebook or Instagram. But it's absolutely true, and it is time to face the music.
Get up and login to social media because it rules our habits and tendencies of American culture. How often do you see an executive without his phone or tablet? Close to never is probably what you are thinking. I bet you anything that that same executive most likely has the Facebook, Instagram, and Twitter apps on his phone, which you would remember is never far from his hand. Don't fear this new world of constant and immediate connection, but embrace it! Let it fill up your sails and blow you into your next port of profit. Social media is the tool to engage and grab interest from new or prospective clients and to also keep current clients updated on your company news and available services.
Here are a few tips to help you establish and maintain your company's social media presence.
Give your pages a facelift and make sure they are up to date with the current trends and design.

All information included on your pages should be current and relevant to your business.

If you are going to use multiple social media channels, make sure the presence is spread equally between them.

Focus your time on making online connections with prospective and current clients by following them on social media channels. The more connections made, the easier it will be to market your company and brand.

Keep your followers interested and updated on your brand by creating posts about company events, activities, products, services, and news.

Stay on top of posting new items at the appropriate time intervals. Over posting will lose viewer interest and posting too few will diminish the established brand presence. Find the medium between too much and too little by following the current trends and viewer usage.

Take advantage of all the perks of implementing marketing strategies through social media, because it will give you the exposure you are looking for. If you are looking for more help, be sure to connect with LunaSoft for their social media modules and services offered.
Leave a comment