Add to Favorites
9 Things You Need to Figure Out Before Creating Your Own Website
Participating in social media sites isn't enough anymore. Have you noticed the thousands of new blogs out there being ran by ordinary people like you and I? It's amazing how now anyone can create something beautiful and functional, and show it to the world. It doesn't matter if you're a writer, a lifestyle blogger, a traveler, a foodie, or a visual artist; you can create a website and call it the second home of your thoughts and experiences.
Having a website is not only popular, but tremendously useful, even profitable for some. For all of you who are wishing to open up a new site, for fun or profit, make sure you take a look at this fun infographic!
Today is a good day to sit down and analyze your ideas.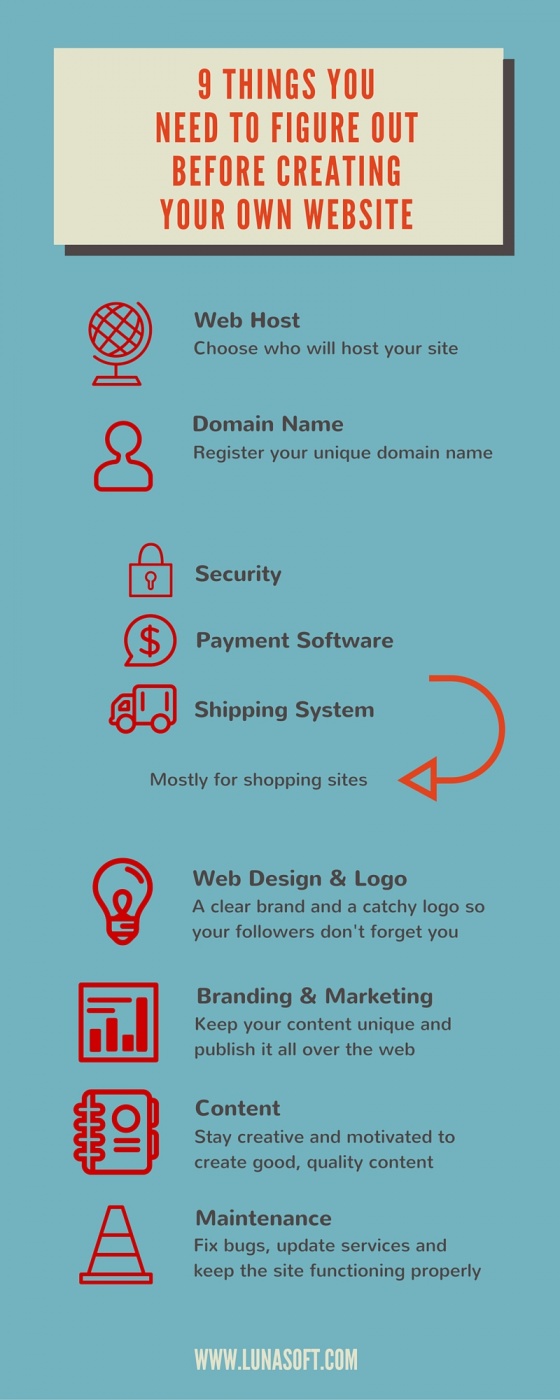 Leave a comment