April 2013


Featured Website:
Spring in to O(ne) of A K(ind) Fashions with KindredOAK
KindredOAK is truly 'One (of) A Kind'. With a variety of clothing and accessories for women and children, the brand takes pride in offering unique, handmade pieces that focus on the hottest fashion trends with a vintage twist.

AP Twitter Hack Reinforces the Power of Social Media, Raises Questions About Social Media/Online Security

The Dow swiftly dropped more than 150 points, while prices of crude oil fell. The yield on the US government bond, 10 year Treasury note, also dropped as traders and finance execs began shifting money in to low-risk investments. Do you still doubt the power of social media?

4 Steps to Higher Lead Conversion
Once you've worked hard to get visitors to your site, you don't want to lose them because you've bypassed preparing your site for conversion. Here are a few steps to increase your conversion and capture those leads...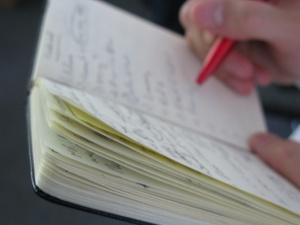 The Most Under Estimated Small Business Resource
Every day, you may be losing one of the most valuable resources in your small business, and not even realize it. That resource is...
Follow
Luna
Social Media