LunaWebs Chosen as one of the Top 10 Web Design Firms of the West.
SALT LAKE CITY, UTAH, NOVEMBER 10, 2006 --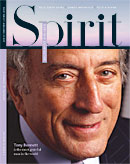 LunaWebs will be awarded as one of the "Top Ten Most Dependable Web Design Firms in the West" By Goldline Research and will be published in Southwest Airlines "Spirit" Magazine.
Goldline made the announcement and notified the award winners this month. LunaWebs will be presented with the distinguished award in January 2007. The list was compliled after researching hundreds of web design firms in Western states including California, Nevada, New Mexico, Utah, Washington, Oregon, Montanna, Wyoming and Colorado.
Firms were first selected and pre-screened using private and public sources. Research of the initially chosen web design companies took place over several months and the final list was later refined using specific criteria including: customer satisfaction surveys, number of clients, productivity measurements and client references (to name a few). The final list will be published in Southwest Airlines In-flight Spirit Magazine in January, 2007.
About LunaWebs
LunaWebs.com is a Salt Lake City, Utah based web design firm passionate about creating "Clean, Simple and Easy to Navigate" websites for all types of organizations. LunaWebs focuses on application development, print design and web maintenance services in addition to custom web design. LunaWebs.com owns LunaWebHosting.com a Salt Lake City based hosting entity collocating servers in Canada and Texas.
Contact:
LunaWebs.com
801 755-9966
http://www.lunawebs.com
###