LunaWebs.com Selected as One of The Leading Web Designers of the Western United States
SALT LAKE CITY, UTAH, JULY 11, 2009 --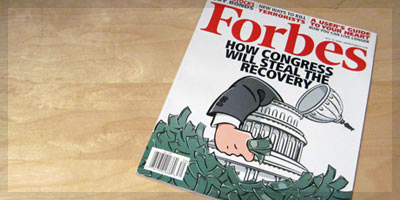 LunaWebs.com today announced their most recent recognition in the media by Forbes Magazine; praised as one of the leading Web Design Firms of the Western United States for 2009 by Goldline Research. The list of leading Web Designers of the Western United States was published in the July issue of Forbes Magazine.
"We are thrilled and honored to have our quality work recognized and so widely publicized by Forbes Magazine. We focus on quality and customer service. Our team's diligent efforts and dedication to every client, continues to bring new opportunities like this our way." Shad Vick, CEO.
"Those selected provide extensive client service that exceeds the industry standard," said Dana Mahoney, Analyst, Goldline Research. "We believe that they are setting the benchmarks for the industry as a whole."
Goldline Research recently completed its annual evaluation of independent web design professionals in the Western United States. Our research study was conducted from May 2009 through early June 2009.
About LunaWebs
LunaWebs.com is a thriving web design firm based in Salt Lake City, UT dedicated to developing "Clean, Simple and Easy" websites. In addition, they provide a variety of competitive services including: online marketing, print design, multimedia and video production. Their success is driven by a passionate team, who continually seek improved client services, innovation, and truly customized applications.
Contact:
LunaWebs.com
801 755-9966
http://www.lunawebs.com
###