July Deadline for PCI Compliance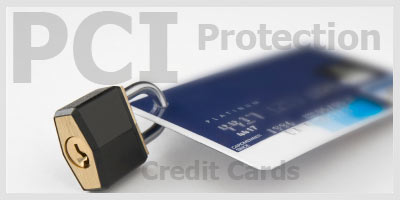 There is a growing level of concern regarding PCI compliance and the new regulations that are to be enforced with the mandatory deadline of July, 2010. The PCI DSS, which stands for Payment Card Industry Data Security Standard, is intended to standardize the way credit cards are processed and stored to combat fraudulent activity. The fear is that this may spell disaster for many small and upcoming businesses. Because of the complexity, most businesses, regardless of their size, that process payments and store cardholder information, face a great deal of room for error when it comes to the new standards that are being enforced. There's a great deal of confusion regarding the messages that are being sent from MasterCard and Visa as opposed to the messages being sent by acquiring banks.
The looming threat of fines for noncompliance is being taken seriously and is quite a dangerous situation for small businesses. Many small businesses are confused regarding their inclusion in the compliancy standards and are having to go get private assessments done in order to determine their status and what changes they need to make to their systems. Apart from all the confusion the deadline which is growing ever-closer, has left many businesses scrambling to update their systems with little knowledge as to what the new requirements will be, whether or not their systems are in accordance with new DSS standards, and all the while having to worry about any fines or fees that may be imposed on them for not being up to code.
Though the new PCI DSS is generally viewed to be a good movement for the payment industry towards safety and better regulation, the confusion and chaos of updating systems, websites, shopping carts and various forms of payment with little to no direction from The Security Standards Council has become a bit of a mess for many businesses and a threatening one at that for those who wouldn't be able to support the weight of fines resulting from not complying. The Security Standards Council is making an effort to organize their new regulations and protocols though and in the meantime there is a website at http://www.pcisecuritystandards.org where concerned business owners can go to have questions answered and assessments conducted.
The good news for LunaWebs.com clients is that we already practice PCI compliance.