Are you Naughty or Nice?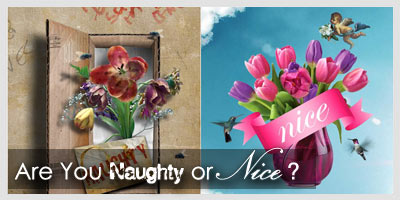 Salt Lake City, UT, February 1, 2010 -- What do you get when you combine pretty flowers with text-to-speech technology? You guessed it, a Talking Flowers eCard application. Two years ago LunaWebs.com had built a viral software application for viral media microsites which was the perfect fit for this new viral campaign. Luna enhanced the web application for the international floral company Teleflora for a Valentine's Day microsite. "We are honored to be chosen to help them with the campaign." said LunaWebs CEO Shad Vick.
The flash/email application lets the user decide whether to send a "Naughty" or a "Nice" e-card, utilizing pre-recorded audio for the message or user inputted text which is converted to speech with licensed technology. The project involved flash programming and created a fun and interactive user experience.
About LunaWebs
LunaWebs.com is a thriving web design firm based in Salt Lake City, Utah dedicated to developing "Clean, Simple and Easy" websites. In addition, they provide a variety of competitive services including: online marketing, print design, multimedia and video production. Their success is driven by a passionate team, who continually seek improved client services, innovation, and truly customized applications.
Contact:
LunaWebs.com
801 755-9966
http://www.lunawebs.com
###