LunaWebs.com Chosen to be Sponsor of Mark Eaton Celebrity Golf Classic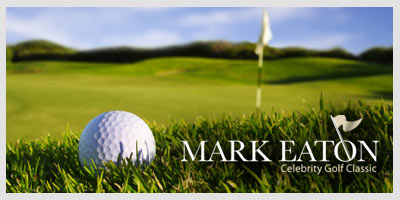 Salt Lake City, UT, August 2, 2010 – LunaWebs.com was chosen to be a sponsor of the 2010 Mark Eaton Celebrity Golf Classic. LunaWebs gladly accepted the invitation to develop the website and all marketing materials and is excited to be included among the 2010 sponsors.
The fundraising charity event, founded by Mark Eaton and Brian Hymel, aims to benefit charities who are chosen for their above and beyond contributions and achievements. This year Habitat for Humanity and the Shakti Krupa Charitable trust have been chosen as the recipients. All proceeds from the tournament will go to these two wonderful charities.
The tournament also involves one of the most challenging yet exciting prizes in tournament golfing: the hole in one. Last year teams had a chance to qualify for the million dollar shot. One lucky man walked away with the million. This year the stakes have been raised with a two million dollar hole in one shootout.
The LunWebs.com team has been hard at work developing the website for this event. The fundraising website will provide information on the tournament and the chosen charities. It will also provide easy registration for any teams who wish to participate. Luna was also chosen to provide all of the print marketing and advertising materials for this year's tournament, including the design of the Mark Eaton Golf Classic logo. LunaWebs.com is proud to help increase public knowledge of this event and hope to help make it even more successful this year.
The Mark Eaton Celebrity Golf Classic will take place on August 27, 2010. This year it will be hosted at the amazing Victory Ranch Golf Club. Visit www.markeatongolfclassic.com for more information or to sign up.
About LunaWebs
LunaWebs.com is a thriving web design firm based in Salt Lake City, UT dedicated to developing "Clean, Simple and Easy" websites. In addition, they provide a variety of competitive services including: online marketing, print design, multimedia and video production. Their success is driven by a passionate team, who continually seek improved client services, innovation, and truly customized applications.
Contact:
LunaWebs.com
801 755-9966
http://www.lunawebs.com
###