Fit-Tube.com - Custom YouTube API Integration and Article CMS
Case Study.
Project Challenge
www.fit-tube.com was created to combine all of the top names in fitness and nutrition, and put them in one place. With their decade of expertise in certified fitness, the Fit-Tube.com team had seen many enthusiasts become misled or misinformed about exercise, nutrition, or overall wellness.
Fit-Tube needed a new engaging website design. Fit-Tube sought LunaWebs' help to make fitness simple through a new online portal. All of their content needed to be hand selected by Fit-tube and easily integrated into an article CMS (content management system).
Fit-Tube brought the vision, the roadblock was creating a website that supported their vision. They wanted the ability to share Youtube videos of the top exercise, nutrition, and wellness experts in the country utilizing YouTube's API technology with a fast robust website search engine.
Another goal for fit-tube was to monetize through online revenue streams such as Adsense, advertising and high traffic volumes. Engagine user generated content was also very important to the success of the website.

Since website monetization was a key factor - we looked for a unique design that provided strategically placed space for the most commonly sized advertising banners and shapes.
The ability to add content including videos, articles and pin-board shares was programmed into a backend administrator interface while still allowing front end users the ability to register and post content themselves.
The video posting was a major component. Some of the features include video sorting by category, arranging videos by "most popular," and browsing different sub-pages such as; Get Lean, Ladies Only, Nutrition and Lifestyle, For Athletes, and more!
Luna also created an article section with keyword search. Luna made navigation for the right content simple for anyone. In all the site is a power content management system focused on articles, video, and integrated with YouTube's api for seamless posting of videos.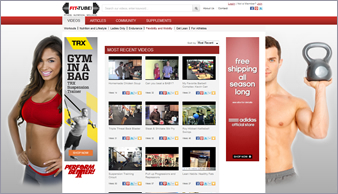 Custom Fitness Site Web Design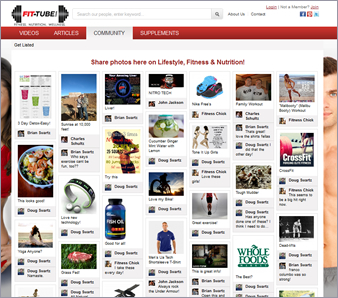 Pin-Board Custom Programming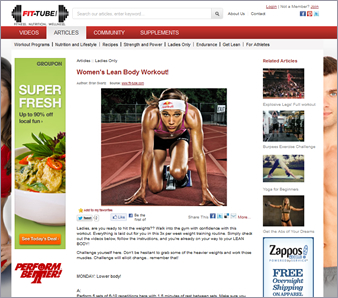 Custom Article Content Management CMS