FieldAdjuster.com- A Unique Social Network
Case Study.
Project Challenge
FieldAdjuster.com is one thing: unique. They came to us with the idea to build a social networking site solely for those in the insurance industry. They wanted adjusters to be able to easily stay in touch with their contacts, whether locally or globally, no matter their location. With this in mind, the team here at Luna, got right to work.

The team at LunaWebs.com built the site in phases, including custom designing wire frames to be serve the needs of FieldAdjuster.com.
Taking in to account the busy lives of the target client base, we created a user friendly website with an easily navigable interface, message boards and endless resources directly at your fingertips.
After going live in July 2010, insurance adjusters were able to sign up for free accounts to maintain relationships with existing contacts and in order to create new ones.
For businesses, the website is so much more than just a print advertisement or listing as they are able to position themselves in direct contact with their consumers.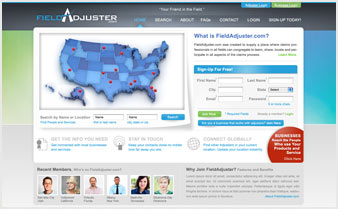 Custom Design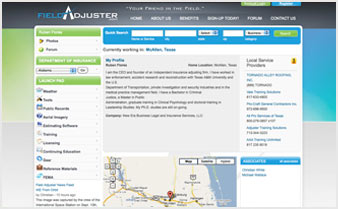 Social Network