Utah College Sports - Social Networking News Site
Case Study.
Project Challenge
Noticing the absence of an organized online community dedicated to college sports in Utah, LunaWebs.com has set out to develop a website that will provide fans with a place to get the latest news, converse with each other, and find schedules and statistics. The site required that users be able to see the latest information for their favorite college sports teams, and contribute to the community both as a user and as a potential author.
In essence, we wanted to create a college sports website that encompasses sponsorship, social media, and a ranked user base of authors.

LunaWebs.com used their custom content management system to implement authoring of news posts, social networking, and updates to schedules and rosters.
Our expert team designed and created a site that will get users excited and wanting to participate, building a true home for the community of college sports enthusiasts in Utah. This site will allow users to not only view, but also become part of the action by participating in generating the feedback and appreciation that college sports deserve.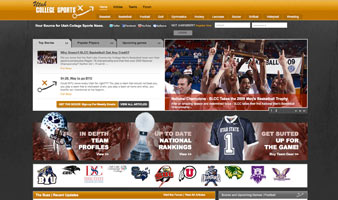 Utah College Sports Main Page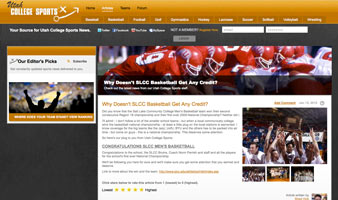 User Article and Comments