Snobby Viral Email:
Flash ActionScript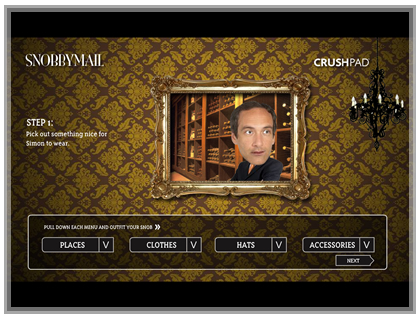 Technology: FLASH - Text to Speech
Type: Custom Programming/ActionScript
By far one of the most interesting projects we've done today. Imagine creating a viral email marketing campaign which requires users to have fun with flash by dressing up a character and allowing him to say what you type. We used text to speech technology to create a wave file on the server - encode to mp3 and embed in flash all under a second. The end result is a fun application to get people to look into their company.