DJ:
Logo Design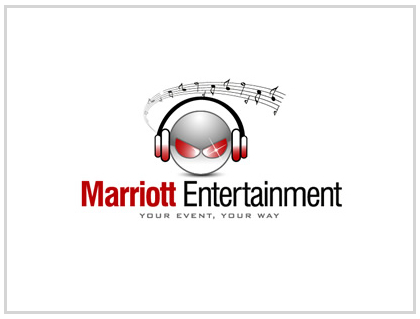 Technology: Vector Illustration
Type: Corporate Identity
This DJ Master of Ceremonies needed professional look for corporate events and weddings - yet a little edgy to cater to the dance party market. Marriott Entertainment needed a logo and complete corporate rebrand to launch their new look. We provieded letterhead, envelopes, logo and a complete corporate identity package.