Ranching:
Websites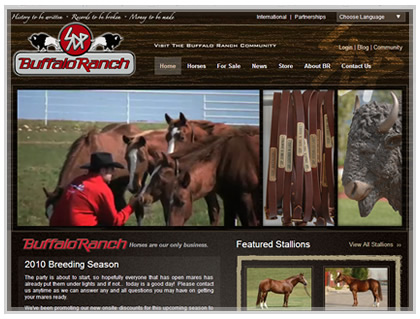 Technology: PHP - HTML - CSS - Flash
Type: Website Design
SDP Buffalo Ranch needed a way to connect with breeders from all over the country. This site has a unique design that compliments the nature of the business. A flash video on the main page allows potential breeders to learn about and see the ranch without ever leaving the main page.
View Site