Musical Academy:
Web Design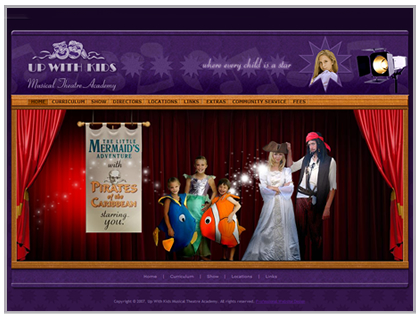 Technology: PHP - HTML - CSS
Type: Design - Flash
This academy for musical theater started a new school year with new on stage plays. They decided to theme the website with the seasons play and highlighting students who actually play the parts. Some interactive flash and very custom design assisted the school accomplish their goals.