Law Firm:
Websites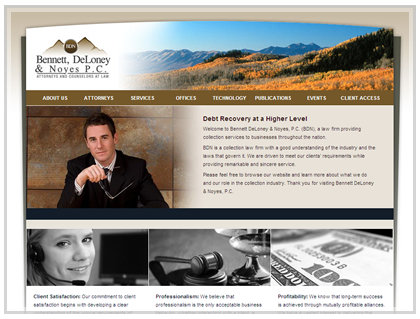 Technology: PHP - HTML - CSS
Type: Website Design
Bennett, Deloney & Noyes had a website but needed a rebrand of their logo, website and identity. We designed a new logo and website that reflected a professional image in their region the rocky mountains. This law firm website engages users with a professional first impression.